Practical parenting strategies that work
Our community is ideal for caregivers who
Have children between the ages of 1 to 12
Want to learn positive parenting strategies that work
Want a better relationship with their child
Want to know how to stop negative behaviors in their tracks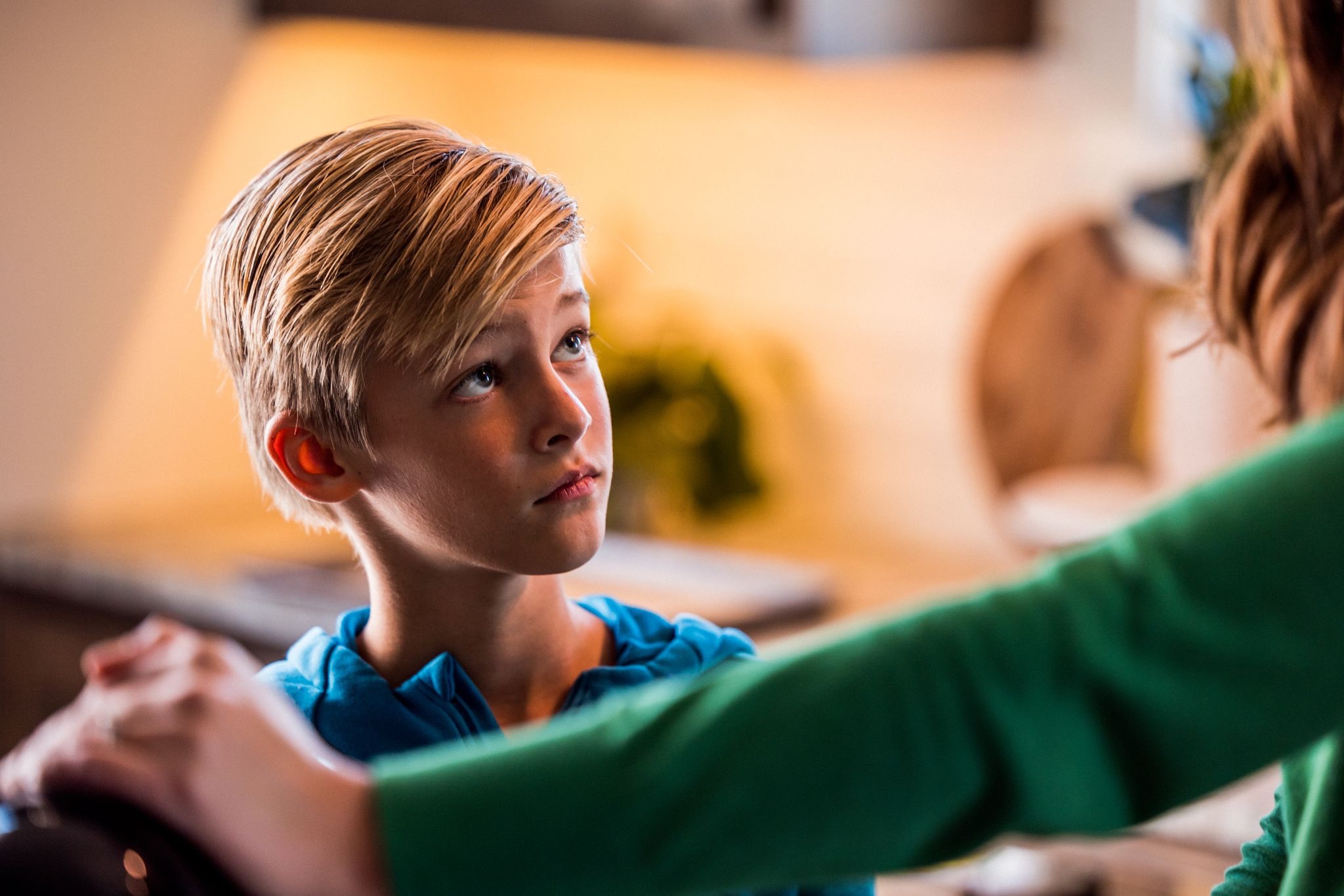 What's included in a monthly membership
Weekly Email Updates
Many of these will be "conversation starters" to help guide you into discussing important topics with your child. Sometimes, we may send you an "action step" for using an important parenting skill that week.
Parenting Guides
Want more resources? We've got you covered! In this section you will find simple downloadables that cover everything from screentime, to sleep, to preparing your older child for a new baby.
Want to know more about our Parenting 101 Course?
Transform your home with our 'Pareting 101' video course.
The course consists of 27 short (1 to 10 minute) videos
At just 95 minutes of video content, you will learn all the research-based strategies we teach clients in our private practices (and use in our own homes!)
Try it, risk-free, with our 14-day money-back guarantee
The Parenting 101 Course is split into four modules (plus bonuses), that follow our A.R.C. Parenting Iceberg.
Introduction
5 videos that pave the way for the rest of the course. You'll learn groundwork for how to stay balanced in your parenting approach and stay in a productive and positive mindset
Additions
9 Videos: This section will teach you skills to "add in" to your daily parenting routine, regardless of your child's behavior. Don't worry – we teach even the busiest of families how to make this happen. These are skills that are crucial for preventing negative behaviors from ever occurring. Bonus: You'll have a better, more connected relationship with your child as a result
Redirections
5 videos: After using the skills from the "Additions" section, you'll find that your child's positive behaviors will dramatically increase. However, they are humans, and will still have hard moments. The skills you learn in this section will help teach you what to quickly do at the first sign of meltdowns or non-compliance, to quickly flip your child's mood and behavior!
Corrections
9 videos: In this section, you will learn how to respond to meltdowns, nasty attitudes, non-compliance, and sibling fighting once they do occur. We won't just teach you how to stop those behaviors, we will also show you how to instruct your child what to do differently next time. This will continue to shift the tide so that your child's positive choices become prevalent!
Bonuses
We also include several printable (or screen save-able) resources that you can refer to as needed. You will learn how to have productive dinnertime conversations, use calming down strategies on-the-go, and reference our model whenever needed!
Stacey C.
"I never really considered myself "needing" to watch these videos. I just thought that I would speed through them, get the general idea of what was shared, and just use what was needed. But, OH MY GOODNESS, I was WRONG! It only makes sense to equip yourself with knowledge on how to build a better and stronger foundation with your kids when the relationship that you have with your kids is so important! Whether your relationship with your kids is cracked and needing repair, or, it's solid but in need of additional help to make the foundation even stronger, these videos will do that for you. And the videos are the perfect length - powered full of great information and tips - in a quick few minutes of your day. There is so much comfort and joy that comes with putting your children at the forefront of your mind and investing in that relationship. Talk about feeling like a strong parent when you are spending time molding and shaping your children! I feel that after watching these videos (multiple times 😊), and implementing what is taught, that no matter what my kids encounter when they reach adulthood, they will be equipped to face any challenge - they will be mature, thoughtful, and intentional adults. I am so blessed by this program and what it has to offer."
Dustin T.
"As a parent of four young boys, getting advice and guidance on how to parent them successfully has become a bit of a hobby. My wife and I have worked through parenting books together in the past and have gotten some great things out of them. Lately, however, we've both found ourselves drawn to video and some of the social media parenting voices just because it is so much easier to get quick tips here and there without the time investment of working through the books.
While some of those tips have been nice, we needed more. With 4 little bodies (and 4 big personalities) all bumping into each other, we were both needing something deeper to help us navigate the daily realities and ensure our family's ship is pointed to a healthy place.
Mind and Child's Parenting 101 course was exactly what we have been looking for. Short, engaging videos, written and taught by proven experts in the field, that describe a very comprehensive approach to parenting. Every piece of advice and strategy that Drs Avirett and Mortimer described was useful, easy to understand, and communicated very well.
I loved their ARC approach and how they described it. Many times as they talked about common struggles (i.e. the "parenting pendulum") I found myself going "Yup!" and nodding along, yet I always walked away from each topic feeling like "oh, ok, we can do this." Each video is very practical, makes obvious sense, and is given in a way that is empowering, not judging.
One example is the "Consistency is Key" video. Like just about every parent, I already knew that was true. You have to do what you say. However, real-life is real, and I had to admit that I wasn't perfect in executing that concept daily. I'd overreact to a situation (i.e. "fine, no electronics for 2 weeks!") and then struggle to follow through consistently. In a 6 minute video, they were able to give me a ton of great tips to help avoid those situations, and I've already found myself applying them when working with my kids. I found every video to be the same way, a good strategy or idea communicated well, and then a bunch of practical tips on how to make that happen in the real world. The strategies are great, but those tips are gold!
The other thing that I was so impressed with is how much true depth there was to the course as a whole. My wife and I have both been turned off by what feels like parenting "fads" we see described in some books and especially on social media. We'll get sucked in like everyone but, after looking into them, they really only cover specific situations and seem to only work if your family or situation fits in their box. The truth is, I can't spend 45 minutes slowly channeling my inner Dali Lama to one kid while the other 3 are starting a bonfire on the sofa. I needed something that works in my real world.
Enter Drs. Mortimer and Avirett. These are two practicing psychologists who spent the time to build a true foundation in sound, proven, parenting principles and have worked with real parents, real kids, and real problems. That level of commitment comes through in what you see. And they manage to do all of that in a way that remains approachable and engaging.
Bottom line: Mind and Child's Parenting 101 course is a great resource for any parent that wants proven, practical guidance from true experts in the field. You will get both the long-term strategies on creating a consistent and healthy environment for your kids AND tips on dealing with real-world situations that truly work. I cannot recommend this course highly enough!"
Kelly T.
I found that these videos gave me the knowledge to translate the actions and reactions of my children into healthy responses which will, in turn, improve their emotional health and the health of our family unit. I am better able to anticipate my children's needs of me - a good listener, one to provide firm boundaries, a calm leader as they try to understand all the emotions running through them. These videos provide so many tools that can be applied immediately to start building a strong foundation for our children. These videos can provide relief to parents who are struggling to try to translate the actions and words of their children. These skills that we learn in the videos will help develop healthy relationships with our children that will lead to each child having healthy relationships with their siblings, friends, and as they grow into adults.
These videos are a breath of fresh air to a struggling parent. They provide peace of mind and hope!
Bethany W.
This parenting course is a must! The videos are short, making them easy to fit into a busy schedule. The videos are clear, concise, and include practical strategies that apply to all ages.
As a mother of 4 and 9 year old daughters and an 8th grade teacher of 9 years, I've been able to practice these strategies in a wide variety of real life settings and situations. And they really work!
Mind and Child focuses on what all parents want - actual solutions that address the root of undesirable behaviors and have the big picture in mind, rather than quick fixes that are ineffective in the long run. We need simple, practical ways to shape our children into problem-solvers who can effectively communicate their needs and navigate their emotions. This course does exactly that and will help our kids evolve into thriving, independent adults.
Christopher W.
Quick, practical lessons that gave me more tools to be a better father and teacher!
As a father I feel more equipped to lead my kids into adulthood. I remember putting my first child into the car seat for the first time thinking "I can't believe they are just sending me to the house now, I need an instruction manual". These videos felt like the manual I wanted back then!
As a teacher I have a better classroom. I have been able to apply several tools from this series to my classroom, as well. Each day I encounter several instances in which I have to coach students through conflict with one another, as well as navigate negative behaviors. Using a scaled down version of this course has made a positive impact in my classroom environment and behavior management. I actively see students improving as little humans because of some of the improvements I have made to my leading through this course!
I couldn't be happier with the new tools I have acquired and can't wait to see what else Mind and Child produces.
Ryan P.
These videos were short enough to keep my attention span, yet thorough enough to teach me some solid material. I like the back-and-forth format of Dr. Mortimer and Dr. Avirett as they dig into each lesson. I also appreciated that each topic was broken up into a few minutes in its own video. It's a lot less daunting than watching an hour-long seminar and trying to absorb everything at 100 mph. Also, it makes for easy searching and replaying when you want to focus on a specific topic.
There were quite a few things I learned that I had never thought of before and I look forward to applying them with my daughter. The lessons were in-depth and educational without being too scientific or over my head. Each idea was followed by great examples of how to put them into actual practice. Even basic things which seem like "common sense" were a great reminder of how easy and beneficial some parenting practices can be.
Overall, I think this is a well-executed curriculum with a wide range of topics that parents of both younger and older children will find helpful.
Sarah P.
Parenting can be hard and it is easy to get discouraged when you feel like you keep making the same mistakes over and over again. Mind and Child is a practical course that uses basic and logical steps to address many of the common pitfalls we face as parents. I enjoyed that they were encouraging and realistic in their recommendations with practical applications that I can use on a daily basis. These videos are full of information, but not so long that you get bogged down in them. If you are like me, and life is hectic and busy right now, you will find the video format will be much easier to work through rather than another book that you will read the first 3 chapters then forget about for the next 6 months. Overall, I really enjoyed the course and felt encouraged and not overwhelmed after watching them. I know I will return to review some of these videos multiple times and likely pick up on new insights each time.
Jackie W.
The Mind and Child course is an extremely valuable resource and one that I am so grateful for as a parent and home educator. The broad message is encouraging and the ARC metaphor (Additions, Redirections, Corrections) is easy to remember. The examples used to teach each parenting skill are relatable and practical and many of them are new to me, including a new way to time-out and time-in! I have four kids, ranging from 9 months to 12 years, and I found many useful tools to help me parent each one of them.
Dr. Avirett and Dr. Mortimer structured this course so that it is easy to follow and packed each video with meaningful content. The short and informative videos are great for busy moms, I was able to really dive in for the amount of time that I had each day, and I was able to easily tailor my time commitment without feeling lost in the discussion when I picked it back up. I highly recommend Mind and Child for moms in any stage. I've read a lot of parenting books over the past twelve years and I found this course unique and extraordinarily useful!